The project Dunkirch/Calais is a permanent and stable project, as only with reliability you will reach the trust from the People on the Move.
We make sure, that we are 365 days in a year with a medical Team on  the ground.

Centerpiece of our work is of course the team: Ideally it insist on 3-4 medics, that means 1-2 nurses/paramedics and 1-2 doctors.
To ensure that we can work, we current need material- and cashdonations (for wounddressing-material, medicine, rents, carcosts, medical equipment, storage racks a.s.o.)

Our medium-termin target is, that we can buy a van, which helps us to create a heated and confidential consulting-  and treatmentplace, to make ambitious doctor' advices not always outside, all public and facing the weather conditions.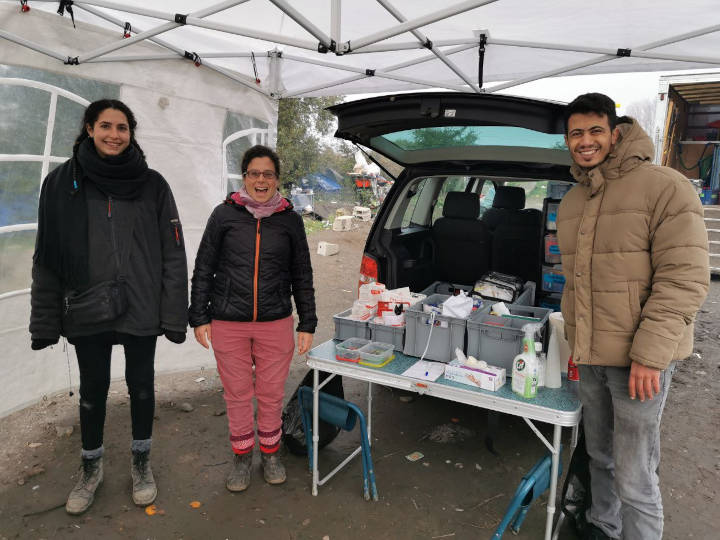 Money Donations can be send to GLS Bank Account:
No Border Medics e.V.
GLS Bank
IBAN: DE39 4306 0967 1302 8141 00
BIC: GENODEM1GLS
purpose of use: Donation refugee aid
Or with PayPal:
Donations can be send or personally brought to :
No Border Medics
Kai Wittstock
Elebeken 8
22299 Hamburg